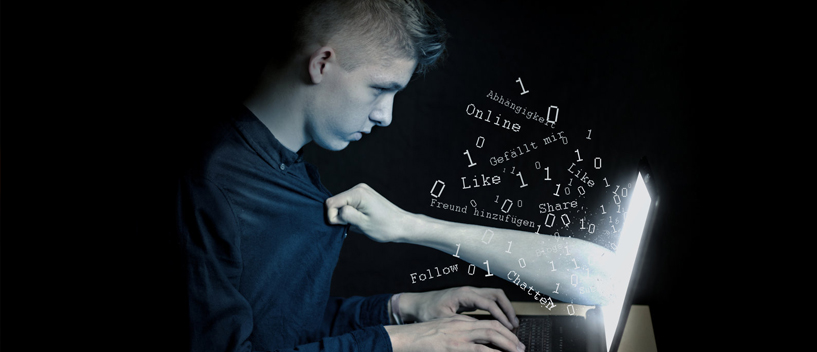 Internet addiction is a broad term that describes several computer-based impulse control problems. Because the Internet is a helpful and nearly unavoidable tool, many people become Internet addicts. Similar to substance abuse addicts, Internet addicts develop compulsive, destructive habits that interfere with everyday life as well as psychological dependence and withdrawal symptoms when Internet usage is stopped or reduced. Generally, Internet addicts suffer from co-occurring disorders such as depression, anxiety or obsessive compulsive disorder(OCD) or multiple addictions. Others lack social support—they feel lonely and isolated, so they turn to the Internet to find likeminded others.
Effects of Internet Addiction
Depression

No Sense Of Time

Isolation
Defensivenenss

Anxiety

Blurred or strained vision
Treatment for Internet Addiction
Naya Savera provides behavioral therapy that is extremely effective both in identifying underlying causes of addiction and in teaching reliable coping mechanisms for cutting down on or ceasing destructive behavioral patterns. Our majority therapies focus on providing the addict with healthier ways to cope with triggers (stress, anxiety, depression, etc.) that induce Internet addiction.